One outfit for today. I'll try to post more soon.
Most of you know I'm a poor photographer, please be kind.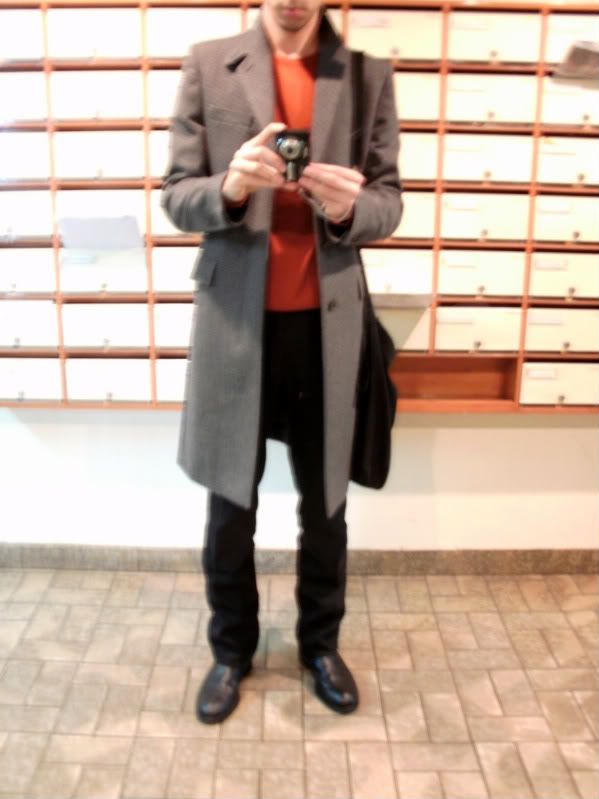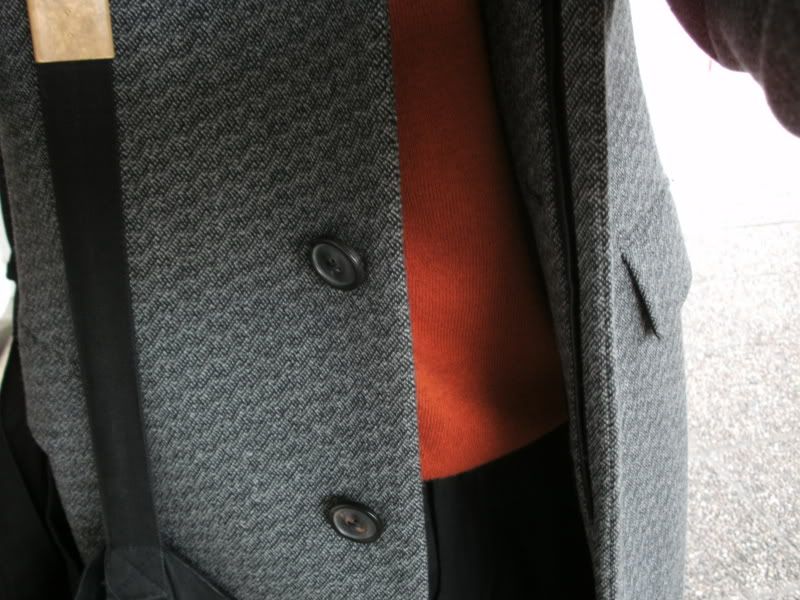 Margiela coat
Margiela knit
Dries Van Noten pants
Dries Van Noten boots
(Antonioli shitty canvas bag
)
A recent purchase : Tricker's boots (worn with Margiela pants).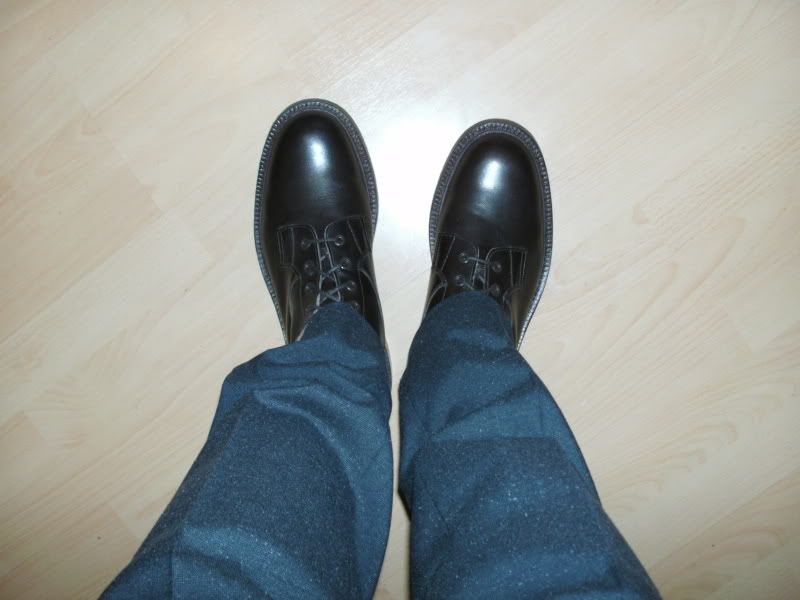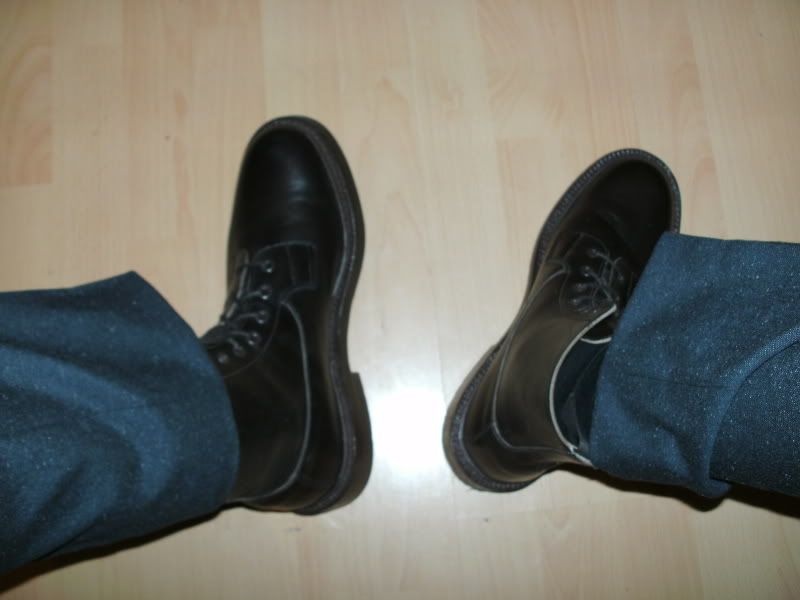 There.
I have bought A LOT of stuff recently from belgian designers (Margiela, Van Noten, even some Ann D and Schneider - eventhough I'm a bit disappointed with him). After months (years ?) of experimentations, I have came to the conclusion I definitly feel better with classical and formal clothes, a few colors, and a bit of excentricity.